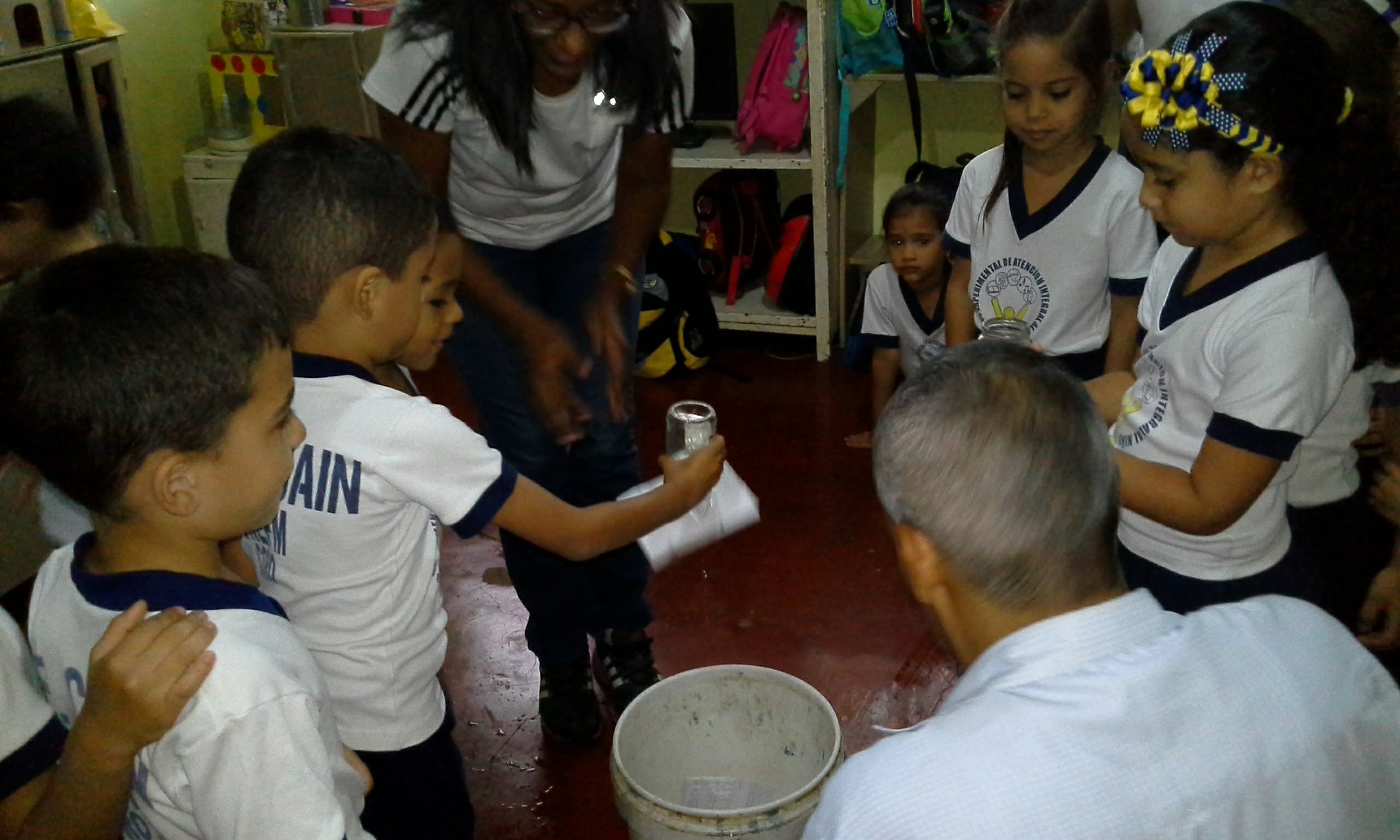 We live in the information age, where science and technology have produced the greatest advances in the history of areas such as health and telecommunications, although science teaching has yet to overcome the barriers that have pigeonholed this area as "difficult" or unattractive. The demand for science subjects is still very low among students and even among teachers, who find them quite "off-putting". Nevertheless, the general consensus is that this image needs to be changed through proposals that will make science more interesting for the general public and young people, in particular with tools that will facilitate the understanding of the scientific and technological advances that affect their environment.

This topic is so important that there are several programs around the world designed to meet this goal and introduce children to science from an early age, such as La Main à la Pâte in France, Pequeños Científicos in Colombia, NYSCI in the USA and other experiences included in the Catalogue of Experiences in the Social Appropriation of Science, Technology and Innovation (SASTI) of the Andrés Bello Agreement signatory countries.
In our case, for the past seven years we have been providing opportunities to make science enjoyable for children. Although we have carried out diverse activities for elementary school children and teens, most of our efforts have targeted preschool children (who turned out to be the most challenging group to work with). We call it "Ciencia al Alcance" ("Science within Reach") because this is precisely what we want to do, to place science within the reach of everyone.

The program consists of carrying out a different 10-to-15-minute experiment every week, preferably with reused or recycled household items, and designed in such way that the children can participate actively. In addition, we have produced the Experiment Handbook as support material, providing experiments with fun names that parents can safely replicate at home.

By making this a permanent program at the school, the experiments are repeated annually while the children are in preschool (3 to 5 years old), thus reinforcing learning and allowing them to develop an increasingly deeper understanding of the phenomena as they become more mature. This is similar to when children watch episodes of their favorite TV show over and over again (tirelessly). If they like an activity, they can complete it as often as they like. In fact, we have had students who have repeated them for three years and, in the end, they are the ones who are responsible for explaining them.


Here are some examples of the experiments that the children have enjoyed in the program:
"Inflate without blowing". This experiment shows the chemical reaction between an acid and a base, the gas of which, when released, can inflate a balloon.
 
"Paper that doesn't burn". This experiment explains heat transfer, which when concentrated in water does not produce the combustion of a paper container placed over fire.
 
"A candle that eats". This experiment explains how combustion works and why the candle goes out when it is covered by a container, while raising the level of the water in which it is submerged.

Interviews with the children and their parents have allowed us to evaluate this experience as positive. The children who continue with their primary education at the same institution regularly ask to carry out new science activities or choose science topics as the themes for their own projects.

We have designed a teacher's manual which provides an experiment for every week of the school year that can be performed in the classroom. The current version available on the blog can be found here. We insist on repeating the same experiments with the children in consecutive years, since this has produced successful results and allows them to consolidate the content. Our goal is for this manual to be used as support material in schools or homes, and, once tested, we can share opinions in order to improve.

These seven years have been so much fun and highly stimulating for both children and teachers. If you would like to know more about our project, please do not hesitate to contact us.


About the authors
Patricia Morantes, who holds a Doctorate in Computer Science, is a faculty member in the Physics and Mathematics Department of Universidad Nacional Experimental "Francisco de Miranda" in Venezuela. She conducts research in the area of Computer Models and develops programming and science education projects for preschool through middle-school children.

Rónald Rivas Suárez, who holds a Master's in Physics, is an associate professor in the Physics and Mathematics Department of Universidad Nacional Experimental "Francisco de Miranda" in Venezuela. His research focuses on condensed matter, computational physics and science education, fields in which he has been invited to conduct research nationally and internationally.