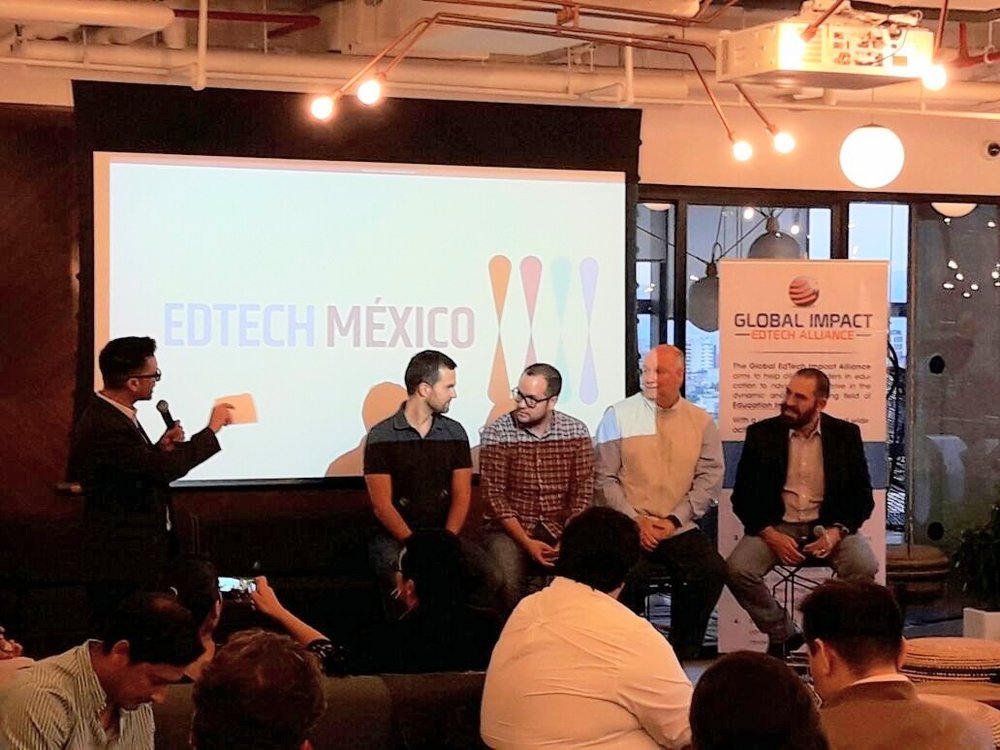 With the aim of transforming Mexico into one of the world's leading educational players, TecLabs, the technology and innovation center of Tecnológico de Monterrey, presented its EdTech Accelerator.
The accelerator was introduced at the first meetup of the EdTech community in the country, held in Mexico City. The event was attended by 150 entrepreneurs, academics, and members of the public and private sectors.
EdTech Accelerator seeks to encourage entrepreneurs interested in changing the rules of the game in the educational area. The goal is to attract startups who are transforming traditional educational methodologies and tools.
José Escamilla, Director of TecLabs, said that we are at an ideal moment to improve education through technology.
"We are in a historic moment in which technology is allowing us to do things that were not possible in education before. With its help, we can improve the way students learn and teachers teach," he said.
Startups will be chosen by a panel of specialized judges. The winners will be able to work at Tecnológico de Monterrey, Campus Monterrey, where they will have access to TecLabs tools to develop educational platforms, products, or services. Those interested can apply through July 31 on this page.
In addition, the EdTech Mexico Manifesto was presented and signed at the meeting. It lists ethical and work principles as the base of educational transformation. The intention of the organizers is to organize four meetups a year; the following will be held on October 17 in Mexico City.
TecLabs appointed five 'EdTech Fellows', prominent members of the education community who are committed to identifying innovative opportunities in the sector to bridge the gap between technology and learning. The first fellows will be: Fernando Valenzuela, Director of Latin America of itslearning inc, partner of the Global Impact EdTech Alliance and Senior Advisor Education & Society Program of The Aspen Institute Mexico; José Escamilla, TecLabs director; Germán Zubia, co-founder of CONNOVO; Moís Cherem, co-founder of Bedu and Enova; and Sebastián Carducci, Portfolio Manager in Latin American at Gray Matters Capital.
The organizers invited the startups to participate in the Global EdTech Startups Awards (GESA), an international competition that rewards the most promising startups in the field of education and technology. The event is organized by leading educational innovation organizations around the world.
The call ends on August 31 and interested parties can apply on this page. The finalists of Latin America will be presented at the INCmty festival, which will take place from November 16 to 18 in Monterrey, Mexico. The selected startups from the region will participate in the international competition, to be held in London later this year.