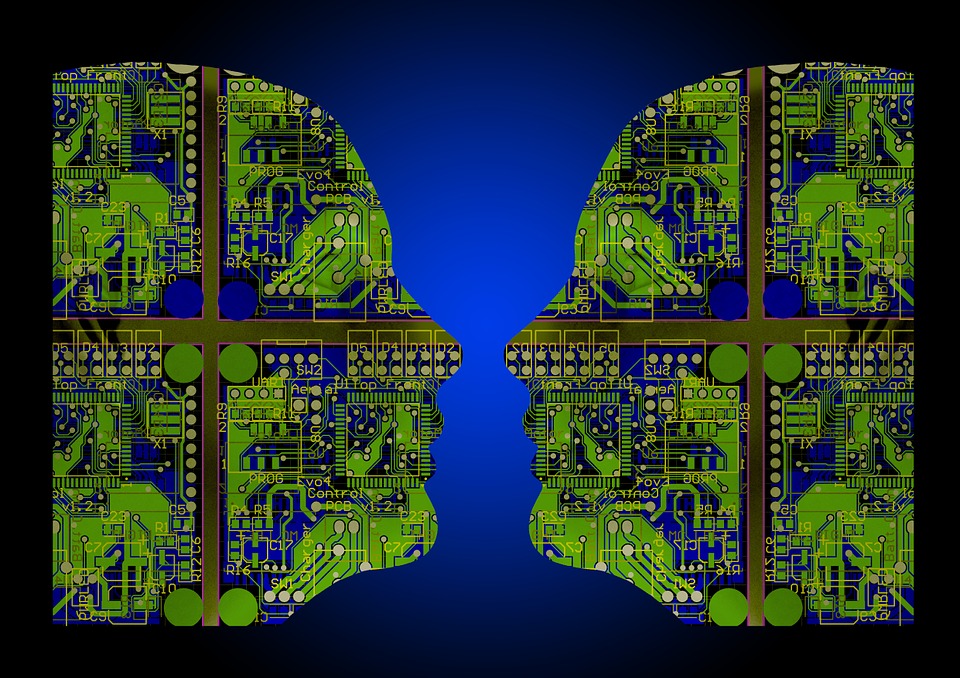 The use of AI in education raises legitimate concerns about how educational data, like other intimate personal data, are gathered and used.
In a discussion paper, released by McKinsey Global Institute, experts analyze the role of Artificial Intelligence across industries, among them education. The study states that by 2030 AI will play an important part in education, but its successful implementation will depend not only on technical problems, but also on ethical issues, for example, the management of students' data.
The study "Artificial Intelligence: The Next Digital Frontier?" examines microeconomic industry trends to understand the broad macroeconomic forces that are affecting business and policies. Researchers focused on five AI technology systems: robotics and autonomous vehicles, computer vision, language, virtual agents, and machine learning. The key findings are:
AI investment is growing fast, dominated by digital giants such as Google and Baidu. Globally, tech giants spent $20 billion to $30 billion on AI in 2016.
 
AI adoption outside of the tech sector is at an early, often experimental stage. Few firms have deployed it at scale.
 
Adoption patterns illustrate a growing gap between digitized early AI adopters and others.
 
Early evidence suggests that AI can deliver real value to serious adopters and can be a powerful force for disruption.
 
AI's dependence on a digital foundation and the fact that it often must be trained on unique data mean that there are no shortcuts for firms. Companies cannot delay advancing their digital journeys, including AI.
 
AI promises benefits, but also poses urgent challenges that cut across firms, developers, government, and workers.
The paper further presents five case studies in different fields: Education, Health care, Manufacturing, Retail, and Electric Utility. We will focus on the Education field.
Schools spent around $160 billion on education technology in 2016, and it is forecasted to grow 17% annually through 2020. AI's share of these investments has not been measured, but it is likely to increase.
"Artificial intelligence technologies are well suited to achieving crucial education objectives, such as enhancing teaching efficiency and effectiveness, providing education for all, and developing the skills that will be essential in the 21st century," states the paper.
Highlights of the analysis of the future of Artificial Intelligence in Education:
AI will play a key role in better connecting education systems and labor markets.
 
AI may help detect promising candidates with less conventional credentials and free recruiters from using school reputation as a proxy to assess candidates' potential.
 
A huge risk is that AI could be used to optimize labor markets without regard to nuanced social preferences, make education decisions on citizens' behalf, and sell valuable data on people's skills to private companies or political parties. Protecting individuals' data privacy is therefore critical.
 
Alongside governments, educators themselves will be able to use personal, academic, and professional data to ensure that students benefit from the courses they choose.
 
AI could improve adaptive learning and personalized teaching by identifying factors or indicators of successful learning for each student that were previously not possible to capture.
 
AI could empower students by providing them with control over how fast they learn, awareness of how they learn best, and the lifelong feedback of one's own cognitive and behavioral preferences
 
The role of teachers could be stripped of time-consuming administrative tasks, such as supervising and answering routine questions. Teachers would have more time to mentor and coach students.
 
Advances in natural language could expand AI's usefulness in automatically grading more creative work, such as essays and presentations.
 
The use of AI in education raises legitimate concerns about how educational data, like other intimate personal data, are gathered and used.