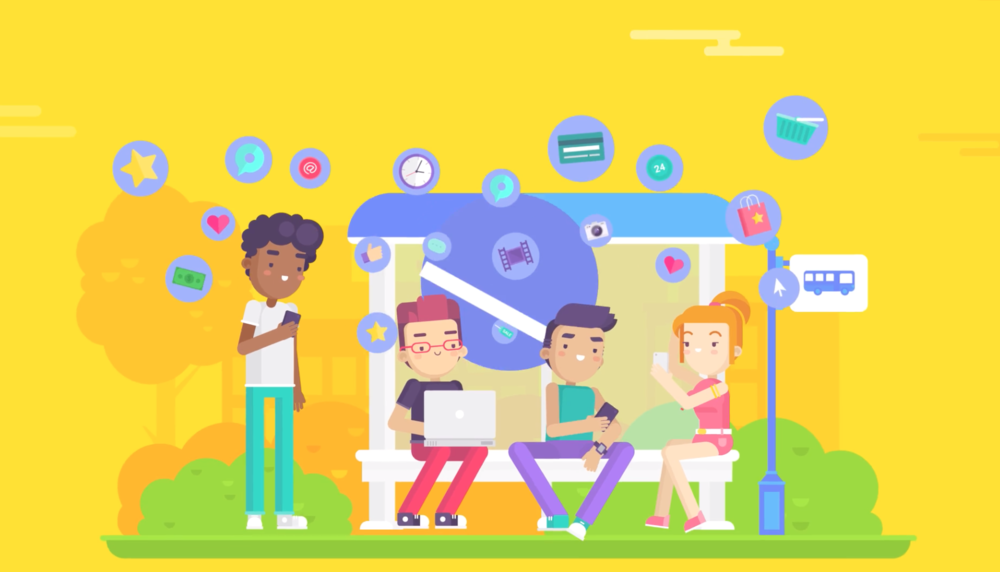 BeChallenge is a learning platform that bases its methodology on Design Thinking, challenge-based learning and collaborative learning, to enhance 21st-century skills.
Given the social, political, environmental, economic and technological changes that we are experiencing nowadays, one of the challenges facing education today is to develop and strengthen in the students those skills and competencies that are purely human that distinguish them from the machines.
These skills are known as "21st-century skills" or "soft skills" (we like to call them Power Skills). Some examples of these skills are communication, organization, teamwork, critical thinking, creativity, adaptability, among others.
But, how can we develop these skills? A new platform seeks, through its original methodology, to generate a learning ecosystem that in addition to developing these skills, empowers students through real challenges that prepare them not only for working life but for life itself.
This platform is called BeChallenge and was born in Barcelona thanks to the education program "Edutech" of the HUBBIK platform, launched by the Open University of Catalonia (UOC) in 2017. Its founder, Xavier Pascual, is a professor and educational entrepreneur.
What is BeChallenge?
BeChallenge is a learning platform that works through active methodologies where you can generate guided workflows based on Design Thinking and carry out learning processes focused on the students, in a digital, social and gamified way.
BeChallenge bases its methodology on three elements: Design Thinking, Challenge-based learning and collaborative learning. These elements seek to create authentic-real learning where students carry out their learning process while aware of its impact.
We want to inspire and guide innovators to create advances that allow a world of knowledge. A world in which every man, woman and child are able to make a positive difference in the world with their skills and virtues.
Recently, BeChallenge and Reimagine Education Lab announced a strategic collaboration agreement to promote and facilitate processes of innovation and educational change. This synergy seeks to support all those educators and managers who want to transform education through a new platform that supports change, from instructional structures to knowledge generation structures among equals.
But before getting into how this platform works, let's define one of its pillars: Challenge-based learning.
What is Challenge-Based Learning?
Challenge-Based Learning (CBL) is a pedagogical approach that actively involves the student in a real problematic situation, relevant and related to the environment, which implies the definition of a challenge and the implementation of a solution. It focuses on the acquisition of new knowledge and the development of soft skills and abilities from the emergence of the challenge.
This approach has its roots in Experiential Learning, which has as a fundamental principle that students learn better when they participate actively in open learning experiences than when they participate passively in structured activities. Experiential learning offers students the opportunity to apply what they learn in real situations and find solutions to these problems themselves.
How does it work?
BeChallenge has developed its own methodology and a complete learning ecosystem in which the training of skills that make us human, those that distinguish us from machines and popularly known as 21st-century skills, are enhanced. Specifically, creativity, critical thinking, collaboration, communication, and problem-solving. These skills are developed collaboratively through four main stages: research, discussion, creation, and delivery.
To enhance these skills, students must solve real challenges linked to the 17 Sustainable Development Goals of the United Nations, which have a social and environmental impact.
The platform offers more than 25 already created challenges that can be used and adapted, you can also create new challenges. These challenges are divided into two types: Express Challenges (3 Phases) and Complete Challenges (7 Phases), according to the specific needs of each user.
Who is BeChallenge for?
The platform is aimed at teachers, students, academic directors, entrepreneurs, training companies and for those people who want to change the world.
BeChallenge also works with companies that seek to train their employees through real learning based on Design Thinking and social learning through challenges.
For more information about BeChallenge visit https://bechallenge.io/