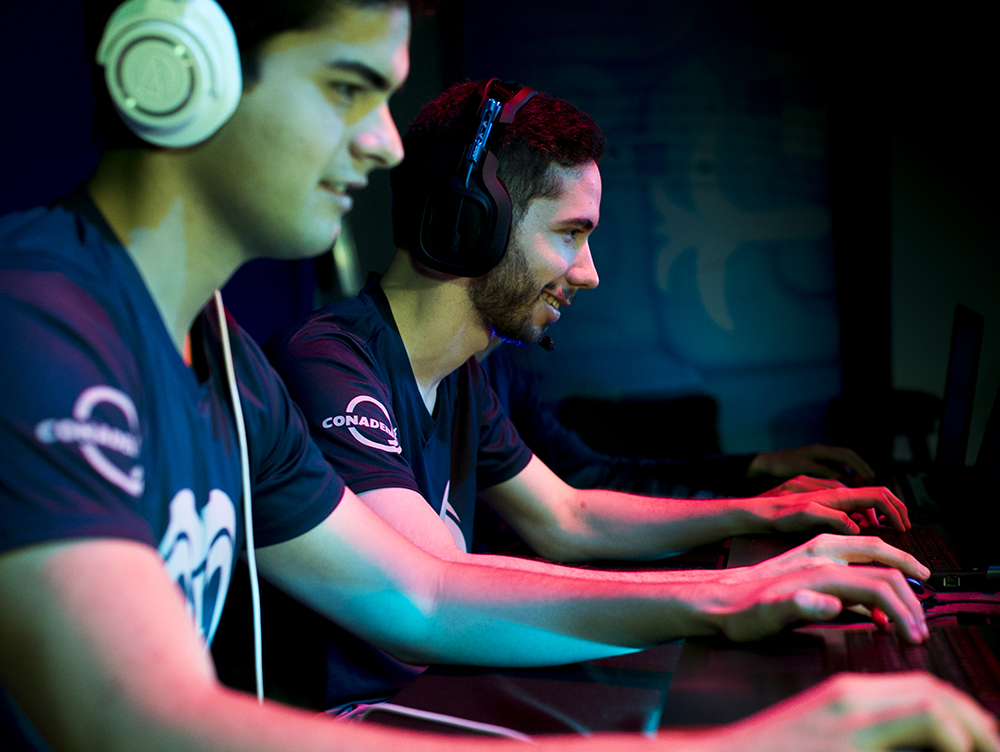 eSports Arena Borregos will be the first of its kind in Mexico.
Photo: Conecta Tec de Monterrey
eSports have become a resource for universities to get financial funding, as well as new students. Universities in China, the US, the UK, and others, are now supporting eSports in the same way they support traditional varsity sports such as football or basketball.
Tec de Monterrey is leading the race in the integration of eSports in their sports portfolio. The Guadalajara campus will be the first to have a place specifically designed to practice competitive eSports.
The "eSport Arena Borregos" will host up to 20 players, gaming simultaneously; who will have access to top performance equipment like computers, software, graphics processors, accessories, and ergonomic furniture.
The addition of this new venue is meant to boost the practice of eSports and treat them as a varsity sport. The arena was made operational thanks to equipment Dell-Alienware gave to Tec de Monterrey.
The venue will serve as a training ground for Zaga Talento Collegiate, the varsity team for Campus Guadalajara. It will also be open for students who want to practice or introduce themselves to eSports.
"This is the first arena of its kind in Mexico. Our students will be able to come here and practice. We will also have courses so that they can make the most of this space."
Said Jorge Lozano, Sports Athletic Director at Tec de Monterrey in the Western Region. He added that eSports Arena Borregos is a project that focuses on students as part of Tec de Monterrey's extensive program of integral education.
The professional equipment available in the arena will enable students to experience competitive eSports with first-grade tools, like 3D graphics motherboards, ergonomic chairs with side speakers, and quality gaming headsets.
"This is a world trend; the future of competitive sports, this is not just a fashion. Having the support of a brand like Alienware, which specializes in the development of top gaming products, will allow us to provide students with the best technology."
Says Fernando Verdugo, a staff member from the Sports and Athletics Department at Tec de Monterrey. He also stressed the importance of having the best facilities and equipment to enter the competitive world of eSports, as well as staying relevant in it.
This is one more step in Tec de Monterrey's efforts to integrate eSports into their varsity program, and a milestone for Guadalajara campus which has been working to create more and better spaces for competitive gaming. Last year, they hosted the first CONADEIP National tournament, which was won by Borregos Monterrey.
With information from Conecta Tec de Monterrey. Translation by Sofía García-Bullé.