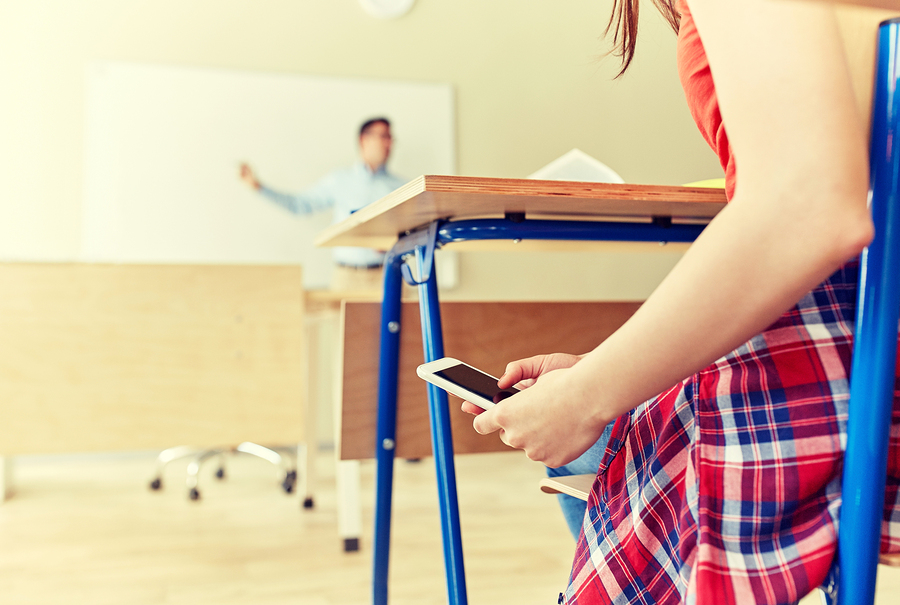 70% of the teachers surveyed think that the use of smartphones generates tension in the students, and it interrupts the work in the classroom.
Once again, a survey applied to teachers highlights the benefits of technology in the classroom; however, it reveals that smartphones generate constant interruptions and tension.
Laptops, tablets or educational portals have enhanced educational content. They are invaluable support tools; still, there are technological resources that seem to impede the teaching work.
According to the survey conducted by MidAmerica Nazarene University to 1000 US professors, 82% indicate that technology improves the teaching and learning process. In general, they mention that Wi-Fi, laptops, educational software, digital whiteboards or education portals have a positive impact in the classroom; 66% said that technology in the classroom makes students more productive and 60% said that it stimulates them more intellectually.
On the contrary, 70% of teachers think that smartphones have a negative impact in classroom activities; teachers point out that smartphones generate tension in students and continuously interrupt classroom work; 50% said they deal with interruptions on a weekly basis, and 36% said that interruptions happen daily.
In this regard, another study investigated the perception of 500 students and stressed that only 6% is against the use of smartphones in class for academic purposes. Given this discrepancy, should the use of this device be prohibited or should better use be promoted? Is it an educational tool or a distraction?
According to research, the use of smartphones creates an attractive teaching and optimal interaction with students in the classes. Nevertheless, some of the challenges are the distraction, dependence, and the reduction of the quality of face-to-face interaction.
The specialists of the report recommend that to avoid any alteration in the use of smartphones within the educational environment adequate rules must be established and students must comply with them.
What are your school's policies on smartphone use?