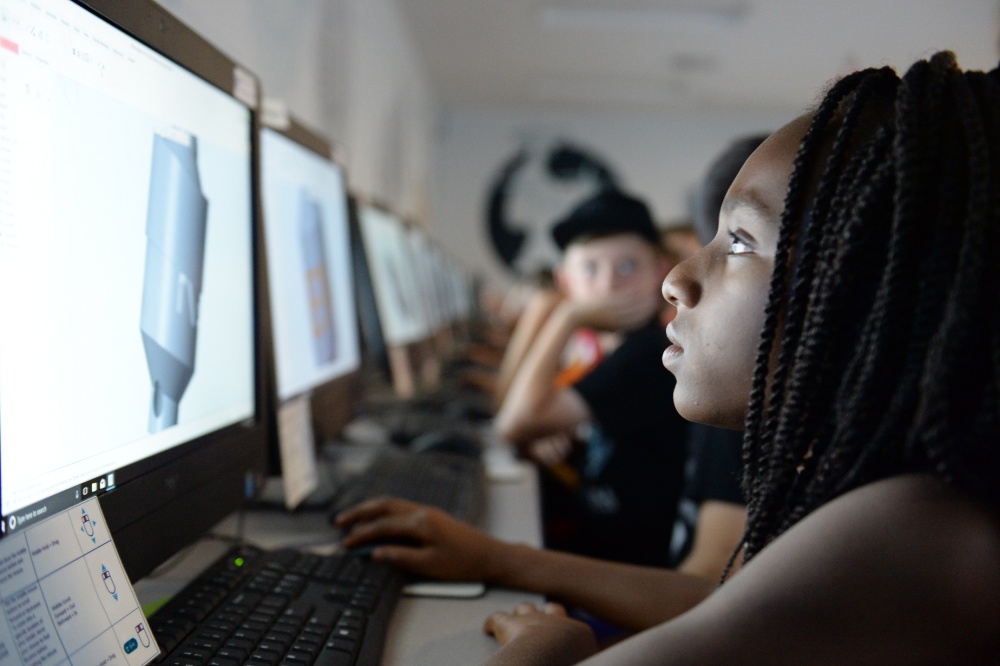 As twenty-first-century students don't like to get their hands dirty, professors of Tecnológico de Monterrey decided to give motor interaction back to students through contemporary technological tools.
By Lorena Olmos Pineda
lolmospi@gmail.com
In the academic context of art and design, we face the challenge of obtaining levels of excellence in the quality and creativity of the proposals and products we develop as quickly as possible, owing to the fierce competition and widespread segmentation of the current market. As a result, university academic programs have been pushed to drive the use of technological tools, mainly CAD (Computer Aided Design) systems, that offer new forms of digital expression in this area of knowledge. Undoubtedly, the greatest risk is to use too much technology instead of viewing it as a subordinate component of learning processes.
Including new technological tools in the classroom has unquestionably been a high-impact strategy. However, students appear to show less coordination and engagement in manual projects, such as sculpting a 3-D model with plastic materials, which they find, in their own words, "tedious and frustrating." This is because of the production times involved in these activities and students' lack of manual skills, since their disciplinary competencies focus more on the use of technology than developing motor coordination.
Observing that students have a negative attitude towards manual creation processes and become frustrated with their lack of skill in using traditional techniques, such as oil, acrylic and encaustic painting, and charcoal, clay and plastics, among others, led us to propose a new teaching-learning system that involves the use of input devices, such as motion capture sensors and image viewers that enable an in-depth visualization.
Based on this, we decided to give motor interaction back to students through contemporary technological tools, such as software for creating digital images and 3-D modeling. The use of these technologies is rapidly becoming increasingly common in academic settings since students of the 21st century typically communicate through images, with their passion being closely linked to speedy, clean and precise production. Twenty-first-century students don't like to get their hands dirty! However, this does not mean that we cannot provide them with a suitable work environment that fosters multifactorial (a term used in neuroscience to refer to the use of diverse areas of the brain) and poly-sensory thinking (referring to the use of more than one sense), which are windows to the world of creativity.
There are innovative tools that allow us to measure the emotional/emotive impact on student performance and learning outcomes, and thus generate records and results in a quantifiable manner. For example, through the use of neurosensors such as emotiv epoc, which is a tool that allows us to explore the workings of our brain by sending electric pulses when the neurons connect with each other, converting this information into data that will subsequently be interpreted for decision-making purposes. We also have the Tecnológico de Monterrey neuromarketing laboratory in Puebla, where students can measure stimulations and emotions and conduct studies on consumer decision-making, product perceptions, political campaign analyses, among many others.
I would like to invite other professors to explore these tools and also visit the Observatory of Educational Innovation to adopt the contributions made by many of their colleagues to enhance educational processes in all fields of knowledge.
 
About the author
Lorena Olmos Pineda is a Professor at Tecnológico de Monterrey. Her particular interests lie in learning processes and neuroscientific and psychological studies related to art and design. She has presented diverse publications at national and international congresses, which have been published in indexed journals.