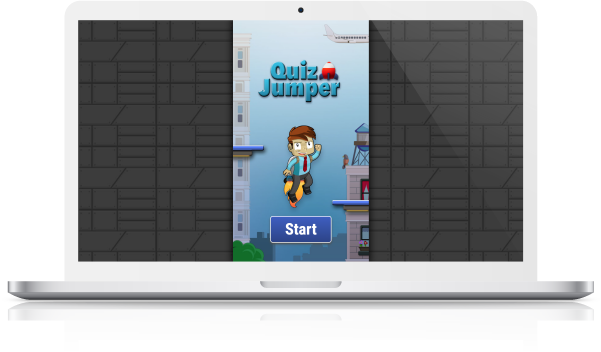 The new tool has three main features: a library of games, an online editor, and leaderboards and analytics.
Image: The Training Arcade
The eLearning Brothers and the Game Agency, two companies focused on gamification, eLearning, and training, announced the release of The Training Arcade, a new game authoring tool that allows EdTech developers to quickly create games with their own content and embed them into online courses.
"The Training Arcade is a library of fun, casual games that can be rapidly customized with your content to reinforce educational material, assess knowledge retention, measure overall teaching effectiveness, and improve learning outcomes".
The new tool has three main features: a library of games, which are designed to increase knowledge retention; an online editor, a simple program (no programming skills are necessary) that helps to export and share games; and leaderboards and analytics, which provide game admins with the ability to track learner's results.
"We're so excited to partner with eLearning Brothers on the launch of The Training Arcade and couldn't be more thrilled to bring our game development experience including the treasure trove of great games to the entire L&D world at prices everyone can afford," said Joseph McDonald, Managing Partner and Head of Production at The Game Agency.
The games created with the new tool can be modified and customized to match the creator's company style and preferences.
"In the past, eLearning has contained glorified quizzes at best. Now, everyone can include amazing games that would rank high on any app store because of their fun and addictive nature. People really enjoy playing these games. This is the future of gamification in eLearning," said Curtis Morley, President and Chief Growth Officer of eLearning Brothers.