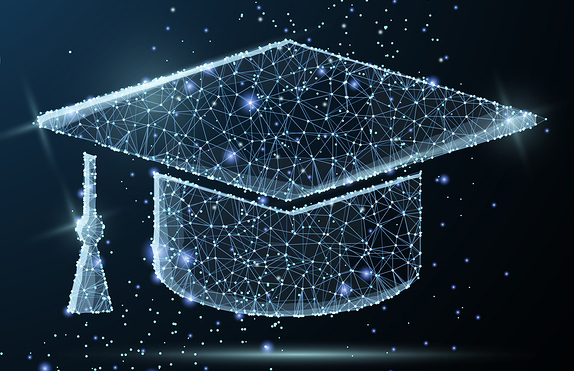 The Australian Royal Melbourne Institute of Technology will grant its students verifiable badges with blockchain technology.
Students from the Australian Royal Melbourne Institute of Technology (RMIT), as of August 2018, will be able to demonstrate their credentials, skills, and abilities with blockchain technology.
The RMIT in partnership with Credly, the digital certification platform, will offer students the opportunity to publish in their resumes information on credentials obtained under the confidence generated by blockchain technology. Also, these badges can be shared through social networks such as LinkedIn or Facebook.
"Blockchain aligns with principles that have informed Credly's work from the very beginning: user ownership, choice, portability, security, and independent verification," stated Jonathan Finkelstein, founder and CEO of Credly.
Initially, RMIT will offer these credentials to students who complete the "Developing Blockchain Strategy" course, as well as digital credentials of their new "RMIT Creds" portfolio, related to leadership, writing, collaboration, creativity, academic integrity, among other skills.
It should be noted that other institutions undertook similar initiatives. Such is the case of MIT, which currently has a pilot program that issues digital diplomas in blockchain so that employers or other universities can verify university degrees.
Blockchain technology, that was designed to create cryptocurrency, will serve as a verification and exchange platform in many sectors of the industry, for example, in finance, health, and in legal fields. In the academic area, this technology has the potential to provide immediate and independent verification of the authenticity of credentials.