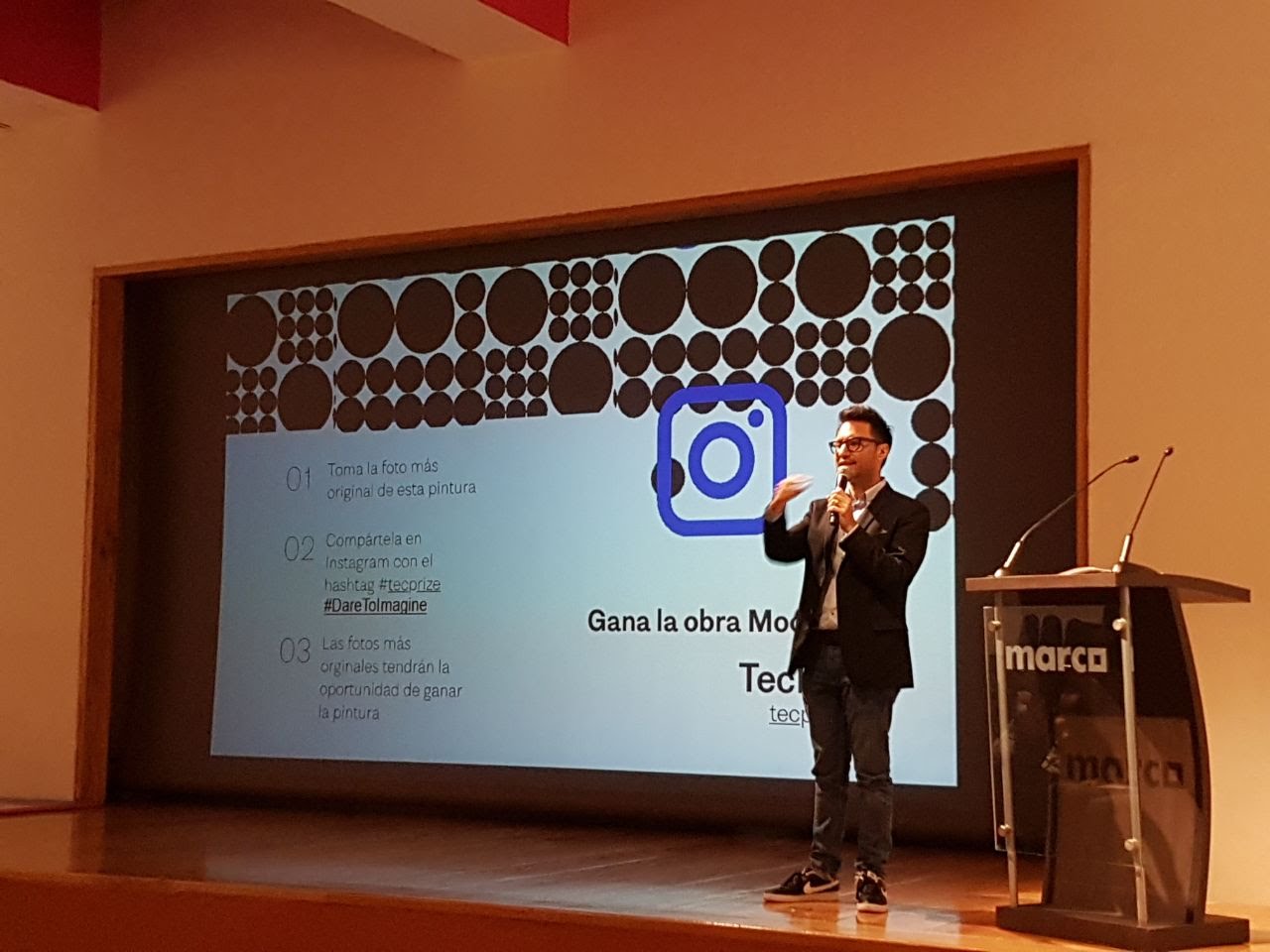 TecPrize sets a challenge to reinvent Higher Education to create well prepared future leaders. A short film, comic book, and short story contest.
Last Thursday, as part of the entrepreneurship festival INCmty 2017, a challenge was set: to reinvent Higher Education to create well prepared future leaders in a complex future. TecPrize dares authors and creators to imagine a different future for Higher Education in order to solve the leadership crisis that affects our societies.
TecPrize has been created to improve Higher Education through crowdsourcing. The goal is to attract brilliant minds from different backgrounds to reimagine education. The objective is to build an education framework able to prepare leaders to face future challenges: automation, artificial intelligence, climate change, and the complicated social and political environment.
TecPrize aims to break school frontiers and is looking for visionaries, storytellers, futurists, creative minds, and people with a positive attitude –regardless of age, gender, nationality or profession. The goal is to imagine how Higher Education will be in 2049, through a short film, a comic book, or a short story.
These three media formats were chosen because of its practical sharing capabilities –through Facebook, Twitter, LinkedIn and Snapchat platforms, to name a few. The 10X Learning Challenge prize is 20,000 dollars and it will be divided in 12,000 for best short film, and 4,000 dollars for best short story and comic book, respectively.
In an interview for the Observatory, Leon Velázquez, TecPrize's leader, stated that an external view is needed in education to imagine it in a radical and disruptive way. Furthermore, he added that they chose MARCO museum, at Monterrey, Mexico, as the launch venue because it is a creative environment, and that the only way to successfully envision and communicate the idea of a better future is through art. The event attendees were more than a hundred entrepreneurs, scholars, and education community leaders.
This Teclab's experiment is supported by Tecnólogico de Monterrey and is sponsored by Banco Santander. Also, different education institutions such as MIT (The Massachusetts Institute of Technology), UNAM (Universidad Nacional Autónoma de México) and Universidad de Los Andes from Colombia, are helping TecPrize's goal achievement through counseling, decision making, message diffusion, among other efforts.