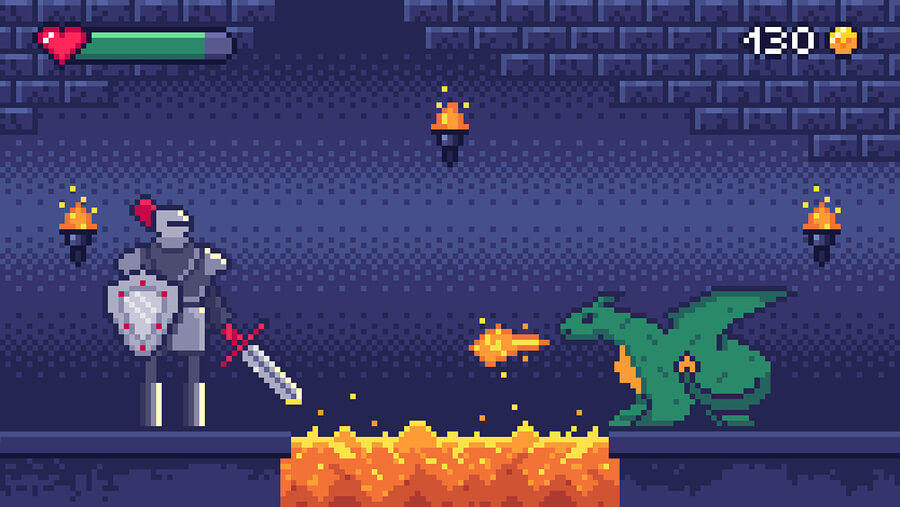 "Before implementing gamification, it is essential to define an objective to have a clear goal and to be able to measure the results."
The first time I heard about gamification and decided to implement it in class, I realized just how much work adapting my course would involve. Designing a whole gamified learning environment from scratch would be particularly time-consuming. The good news is that gamification-based educational technology platforms exist to facilitate the process. One example is Classcraft, an online platform that gamifies learning according to educators' needs. I have been using this platform for three years with positive results.
"Gamification is the application of game principles and elements in a learning environment to influence behavior, increase motivation, and drive student participation. (Edu Trends, 2016)."
Defining an objective before implementing gamification is fundamental to provide a clear goal and make it possible to measure outcomes before and after your gamified class. For example, my goal was to motivate students to develop specific behaviors, such as: increasing their reading level, increasing classroom participation, fostering support among classmates and increasing taking notes by hand to improve retention and learning process (Mueller and Oppenheimer, 2014).
Other objectives could include ensuring that students do their homework, be on time for class, review class topics in advance, provide feedback to their fellow students to improve their learning, study a particular topic in-depth, etc., to mention more ideas for your gamified class.
Gamifying a class implies adapting diverse game elements, such as a points system, incentives and rewards, avatars, game narratives, challenges and missions that keep students engaged in the game, and continuous feedback, among others. Placing participants in a game context, defining rules, setting objectives, and establishing different ways of reaching the goal generates a sense of freedom in the game (Wiklund and Wakerius, 2016).
Integrating game elements on the Classcraft platform has been a good response. This platform allows us to personalize a course and incorporate Google Classroom as well. For example, we can reward timely delivery of activities, keep student statistics, class participation, and academic performance from Google Classroom grades and the activities completed on the Classcraft platform.
At the start of the school year, I usually program the tool to use it with first- and second-semester students in the Liberalism and Expansion and Conflict and Reconstruction classes, respectively. First, I register students and configure the settings (expected and unexpected behaviors), the different powers and points they can win or lose, and those needed to level up. I also post on the platform the surprise events to be used during the semester to keep students engaged in the game. Once everything is ready, I link the Classcraft groups and students with those of Google Classroom.
After enrolling students, I dedicate the first class to welcoming them to Classcraft. During the rest of the semester, I apply different game-based tools to keep students engaged and to get extra rewards, like the opportunity to choose the background music while they work on an activity, the chance to use their class notes for one minute during a test, and clues to the right answer to an exam question.
Some of my favorite tools are: "The Wheel of Fortune", used to choose students at random to participate in class (ensuring the participation of even the quietest or shiest student in the class); "Boss Battles", for competitions with questions related to class topics; and "Forest Race", to time them in solving a challenge or activity in class.
With Classcraft, I have improved the classroom atmosphere in terms of motivation, dynamism, and teamwork, since the platform is designed for competing in both individual and collaborative formats. This is reflected in students' answers in the end-of-semester semester surveys: "It's great that you use different resources to teach the class"; "the Classcraft platform was an excellent innovation"; "it makes the class very interactive and fun"; or "your classes awesome, I love Classcraft."
As we all know, nothing is perfect, and there is always a "snag." In this regard, I want to mention two things: Classcraft consumes lots of data when the whole group is connected. Keep in mind that it might crash, meaning that Classcraft may not be an option for gamifying classes in schools with connectivity issues. A poorly designed gamification strategy can have a negative impact on learning outcomes and increase students' frustration. The strategy should focus more on academic content than on game elements (Das, 2019).
In conclusion, the applications and platforms that have emerged over the past few years have made it easier to consider gamification as an option to motivate students, generate positive attitudes in the classroom and maintain a dynamic atmosphere. There are other options apart from Classcraft, such as PaGamO or ClassDojo. If you have used these or any other tools to gamify a course, please share it with us through the Observatory of Educational Innovation.
About the author
Mónica Maluy (mmaluy@tec.mx) is a Humanities professor at Tec High School Cumbres campus. Her areas of interest are Modern History, World Politics, and Educational Innovation.