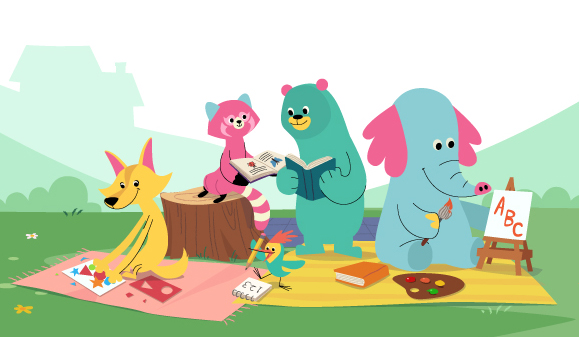 This app aims to develop kids' socio-emotional skills, literacy, creative expression and math abilities through stories, songs, exercises and challenges.
Khan Academy launched an app aimed at developing the skills of children from 2 to 5 years old. Khan Academy Kids instills knowledge of subjects such as math and reading through creative activities guided by animated characters
This app is a complete learning experience that spans multiple subjects for preschoolers. Also, It encourages parents participation by learning activities and collaboration. Furthermore, its content is aligned with the standards of the Head Start educational program.
Khan Academy Kids teaches reading and literacy, language, math, social-emotional development, executive function, and creative expression through stories, readings, songs, logical thinking challenges, concentration, memory and flexible thinking exercises.
The Khan Academy Kids program adapts to each child's learning pace. Also, children acquire collectible objects such as insects, hats, and toys for their favorite characters as they learn and complete activities.
If children spend much of their day in front of tablets and cell phones, let us make sure they consume educational content. Khan Academy Kids can be an excellent option to interact with children as they develop essential skills.
This free app is available for iOS devices in the App Store, Android (beta) in Google Play and Amazon Appstore.