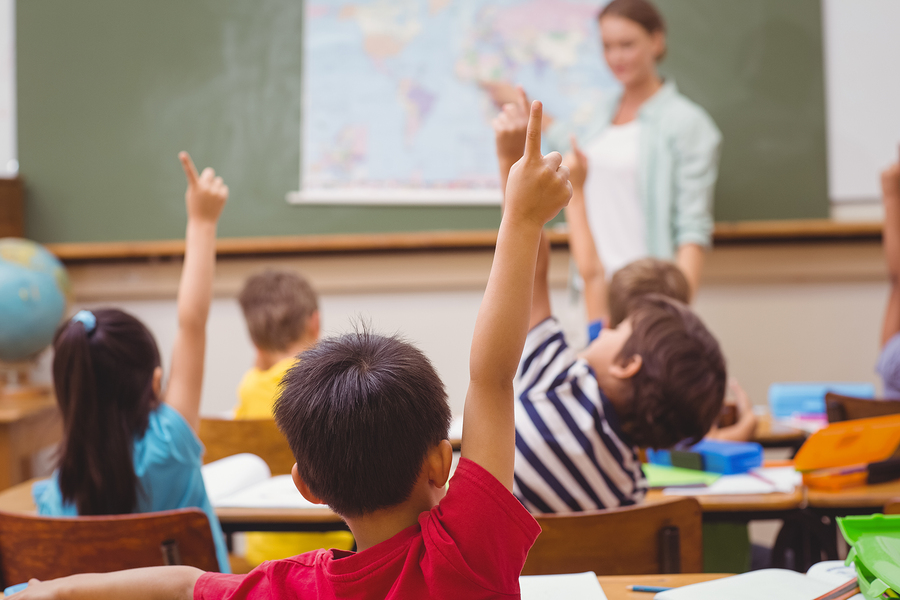 OECD report highlights a gender gap in education; most of teachers at the primary level are women; however, most of the teachers at the tertiary level are men.
The Organization for Economic Co-operation and Development (OECD) analyzes the state of teaching in its Education at a Glance 2018 report; it reveals a global teacher gender gap at all educational levels. On the other hand, it identifies too many students and excessive workdays in classrooms in Latin America.
The teacher gender gap
The majority of teachers at the primary level are women; however, most of the teachers at tertiary levels are men. Women constitute almost the entire teaching workforce at the preschool level, while they represent less than half at the tertiary level.
In most countries, the average age of teachers is 50 years. At the primary level, the average is 44 years -the average age increases as the educational level increases.
Latin American classrooms are full
OECD reveals that the global average of students per class in public and private schools at the primary level is 20.5. In Latin American countries such as Chile, there are more than 30 students per classroom. Also, in public institutions in Colombia, Brazil, and Mexico there are 25 students on average.
The OECD countries average 15 students per teacher at the primary education, 13 students per teacher at the secondary school, and 15 students per teacher at the teciary education. In Chile, there are approximately 31 students per teacher.
Too many workdays and a lot of responsibility
According to official regulations, public school teachers must work an average of 784 hours at elementary levels and 703 hours at secondary levels per year. Teachers from Costa Rica, Chile, Colombia, and Mexico work between 1,000 and 1,250 hours per year.
Specialists of the report point out that some of the necessary activities that the professors carry out are: preparation of the class, correction of student work, communication with parents, administrative activities in the school, teamwork with colleagues and supervision of students in recesses.
On the other hand, some institutions ask teachers also to be advisers and mentors of students, to work more hours covering vacancies, to organize cultural activities with students and to carry out special works.