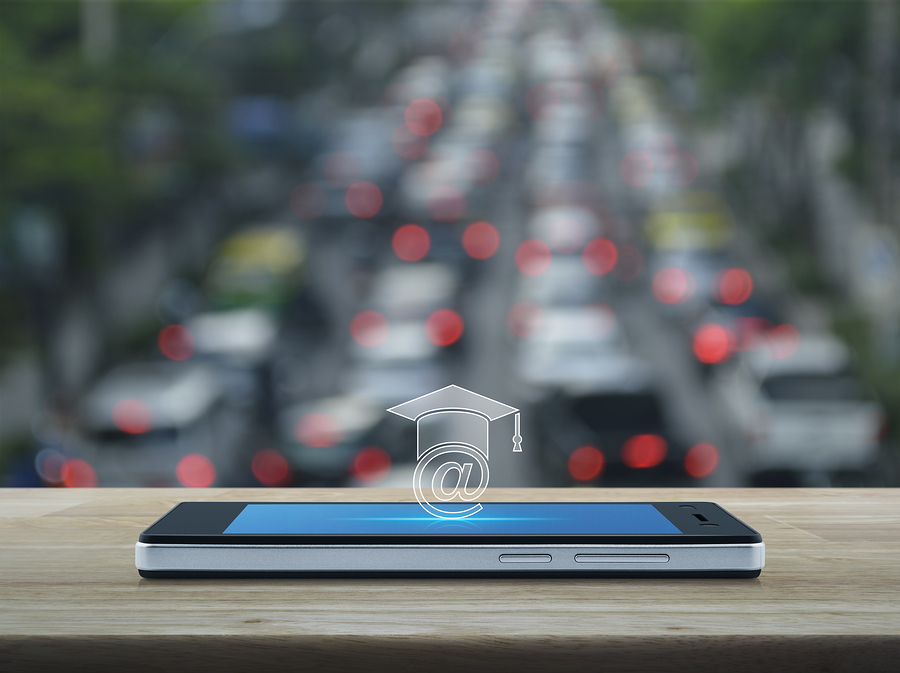 A new approach to reach students with a non-formal educational interest sets new challenges.
M-Learning is an auto-learning educational strategy that uses digital online content through mobile devices. The content includes apps, social interactions, games, educational hubs, and more. It's also accessible anywhere, anytime 24/7.
Its purpose is to facilitate the creation of knowledge and provide students with problem-solving abilities, social skills, and other competencies that are not associated with traditional classroom teaching.
This new educational trend can create some confusion for those familiar with similar strategies like e-learning and mLearning, which are alike in form, and name, but in essence, very different approaches.
Telling the new player apart from the others: m-learning, e-learning, and mLearning
M-Learning has a clear set of characteristics, but it's easily confused with e-learning and mLearning due to apparent similarities.
E-Learning uses electronic devices to access an online curriculum outside the classroom. Its purpose is to expand educational options, giving students the chance to take a course, an academic program, or even a full degree online. There's a lot of aspects in which m-learning differs from e-learning, but four of the most basic are: content, time invested, and the devices used.
In an m-learning approach, the contents encourage non-formal learning to attain skills like emotional intelligence or problem solution, while e-learning focuses more on content aimed at formal education like full courses, workshops, and degrees.
Covering m-learning contents is usually a brief and straightforward task; the time invested in e-learning materials tends to take longer. Another substantial difference is the devices in which both approaches thrive. While m-learning takes advantage of the flexibility and convenience of small electronics like tablets and smartphones, e-learning sits better with users who favor laptops and desk computers.
An even more confusing relation of therms comes to mind when we think about mLearning, a namesake of m-learning.
mLearning stands from Microlearning and refers to the management of educational contents, rather than what devices you're using to access them. This pedagogical strategy divides completes subjects of knowledge into small sections to ease the learning process.
The term is often seen in e-Learning literature, due to its practice to seek flexibility in the learning process and give students the chance to cover more sizable pieces of content in the moment and place they see fit.
These three approaches work closely from one another, but it is essential to tell them apart and know when to apply each, as well as to be aware of their strengths and weak points. M-Learning can be a powerful tool to reach students anytime, anywhere and help them learn with a less rigorous approach than e-learning, nonetheless, the same elements that make this strategy friendly and flexible, also give way through its most significant areas of opportunity.
M-Learning: Advantages and disadvantages
Like any other learning strategy, m-learning is not perfect, but it has positive aspects that can enrich the learning experience for those looking for flexibility in their non-formal education. This strategy offers a high level of accessibility; it allows students to interact with the educational content in their terms, not only at the time and place they decide its best but also at the pace they set for themselves.
For this reason, m-Learning is enabled to adopt different teaching styles and types of content, maximizing student engagement. The range of content it can use goes from texts, images, and videos to podcasts and even video games. This is why motivation comes easy when students are concentrated, which is not always the case and is one of the biggest weak points of the m-learning strategy.
The vast quantity of distractions from other contents in tablets and smartphones, like message notifications or social media, make it hard to stay focus while doing educational activities. Screen size doesn't help either, smartphone and tablets are significantly smaller than computers, which makes reading a more challenging task.
Technological limitations are another worrying aspect; there's still a lot of compatibility problems for many apps out there, not to mention that some of e-learning educational resources can consume a lot of battery.
Like it was mentioned before, m-Learning is not the perfect educational strategy, but it works as a support resource and starting point for new technology aimed to improve education shortly. Share your experience using one of these approaches, be it m-learning, e-learning, or mlearning.