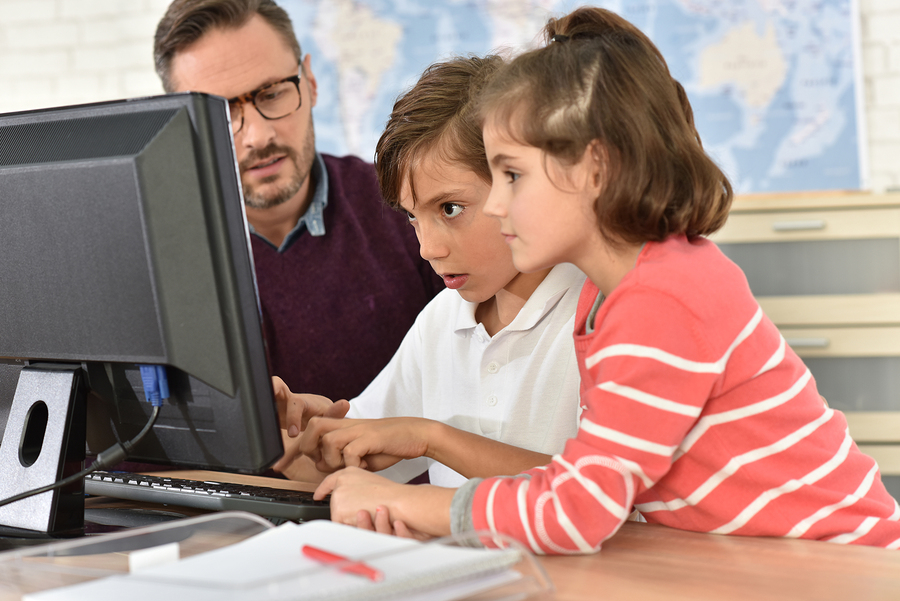 Research commissioned by Google reveals the need to generate more research and teacher training in the field of Computer Science.
The era in which computer education was optional is over. A study commissioned by Google reveals the importance Computer Science (CS) in K-8 and emphasizes the need to do research and improve teacher training.
Paulo Blikstein, an academic at Stanford University, undertook research to show the status of Computer Science teaching in American elementary education. According to his findings, the teaching of CS in elementary education is fundamental because it covers algorithms, data, as well as boosting creativity and personal expression. Also, it favors class collaboration and allows new types of knowledge and evaluations. It increases the potential of project-based learning approaches and opens up the possibility of innovative ways of organizing learning environments.
The report points out that it is vital to increase access to CS learning since it can serve as a fundamental literacy on which other knowledge and activities can be built. Also, it can be a strong context for deep, authentic and interdisciplinary learning of other subjects.
CS is a valuable tool in which students can express themselves socially and culturally. At the same time, it can be fundamental in laying the bases for civic and political participation.
Teacher training and certification
The study revealed that teachers are a decisive factor in the success of Computer Science learning; attention to pedagogy, support for teachers and the adoption of new curricula are crucial.
Likewise, academics recommend the creation of teacher certification programs and incentives for educators to seek these qualifications and to grow attention in training CS. In addition to providing models of induction and preparation of new teachers specialized in the pedagogical content of this field of study.
More research on CS
According to the report, rigorous research is necessary on CS that is connects better with the knowledge bases established in education and the learning disciplines. The research effort must respond to a strategic plan drawn up together with educational institutions and political actors.
The number of researchers and research programs should increase drastically. However, significant funding channels must be developed to ensure that the necessary research infrastructure is available.
Where to start?
The report recommends that educational plans in Computer Science should describe all sequences in a precise manner so that knowledge and computational skills can develop as students learn new topics over time, with clear connections between what comes before and after a particular point in the progression of learning. Consequently, teachers can scaffold any knowledge or missing skills and determine the next steps to promote student learning.
As the study points out, to generate solid knowledge students need:
Understand what computers are and how they run programs.
Interpret, track and debug code.
Know the content of other disciplines (math, algebra, variables) and understand their superpositions and contradictions with Computer Science.
Manage the cognitive load.
Understand counterintuitive notations and conventions in some programming languages.
Work on long-term projects and add different environments to standard classrooms.
Finally, robust and flexible computing tools have to develop to support teachers with activities in the classroom, management, and evaluation of work, as well as infrastructure for the exchange of research data.