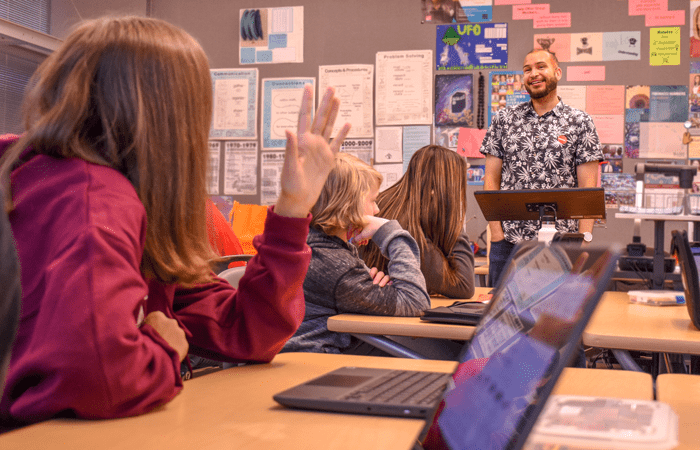 The Amazon Future Engineer program will cover inspiring activities, education, and practical work experience. The initiative seeks to empower the most underserved.
Amazon Future Engineer initiative will offer free online lessons and summer camps to motivate 10 million kids to discover computer science every year. According to Amazon's press release, computer science is the fastest growing profession within STEM fields, but only 8% of graduates earn a computer science degree, with a minority from underprivileged backgrounds.
To address this gap, Amazon is launching Amazon Future Engineer (AFE), a childhood-to-career program to motivate kids and young adults from underserved and low-income communities to pursue careers in computer science. Amazon will offer coding camps and online lessons for over 100,000 underprivileged kids in 2,000 low-income high schools in the U.S. Also, it will award 100 students with four-year $10,000 annual scholarships, and internships at Amazon.
The Amazon Future Engineer program consists of inspiring activities, education, and hands-on work experience.
For preschool through 8th graders, Amazon will fund computer science online lessons and camps through partnerships with organizations such as Code.org and Coding with Kids.

For students in high school from 9th to 12th grade, Amazon will offer basic computer science courses.

For college students, Amazon will grant $10,000 4-year "Amazon Scholar" college scholarships for students from underserved communities who wish to pursue an undergraduate degree in computer science.

College first-year students who received a scholarship from Amazon will be eligible for a paid software development internship at Amazon.