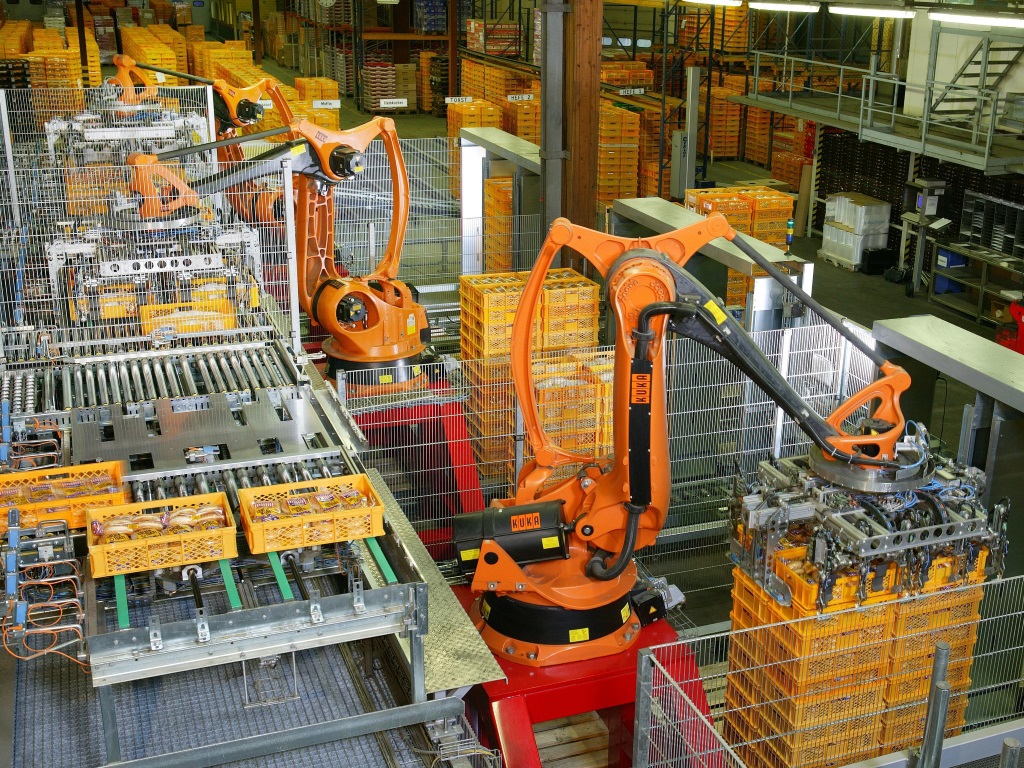 Universities will play a key role in the ongoing training of the workforce, and the need for new educational models and new types of credentials will be increasingly evident.
Photo: KUKA Roboter GmbH, Bachmann.
A new report released by the World Economic Forum (WEF) shows a changing but encouraging future for employment in the US in 2026. According to the US Bureau of Labor Statistics' projections, while automation will render many jobs obsolete, it will also generate many others. Overall, it is estimated that 1.4 million jobs will disappear within the next 18 years, however 12.4 million new ones will be generated. In particular, production is the only sector which is expected to have a net job loss (-368.000). The truth is that for many types of employment there will be significant restructuring; for example, office and administrative jobs will suffer significant changes: many of them will be lost, but others will replace them, having a net long term gain.
The WEF report, through big data analysis proposes a number of strategies to deal with this changing landscape. Making use of government databases and tens of thousands of job offerings posted online, the team responsible for the report analyzed the content, skills, and experience needed to perform each of the 958 job types defined in the government databases, and grouped them according to a similarity index with which they constructed a matrix to compare each work with the others.
From these results, the team modeled various strategies or transition pathways for the jobs at most risk of disappearing. The first option is a single change of career with a salary increase, the second one change with a decline in earning. The third strategy is a wage increase in two job changes, and the fourth pathway involves taking temporary employment which is not as well paid, but that simultaneously opens the door for a better paying job in the long term.
Continuing education will be essential to keep the workforce updated with relevant skills and abilities to perform new jobs. Prospects are good for almost all types of employment. It is estimated that the average worker will have about 48 viable options for staying in the labor market. However, only half of these involve an equal or greater pay than their current job. Furthermore, between 4.7% and 3.7% of the labor force is in jobs that do not have any good-fit transition.
It is also important to consider the gender factor. Without reskilling, predominantly female jobs have an average of 12 transition options, while for predominantly male work there are 49 possible changes. If reskilled, options increase to 22 options for women dominated fields and 80 for men dominated fields. These inequities show the currently uneven terrain in terms of gender in the labor force. However, among jobs at risk of becoming obsolete, 57% belongs to women. The model proposed by the WEF indicates that 74% of these women will end up in better paying jobs, while this increase in salary will only happen for 53% of men who change jobs. Seen this way the transformation of workforce, if carried out properly, can be a key factor in ending the pay gap.
This transformation of labor will require a significant investment in education and training. On average, workers will have to invest between one and two years of education to transition to a new job. To make this happen concerted cooperative effort between the worker, the employer, educational institutions and government will be needed. Universities will play a key role in the ongoing training of the workforce, and the need for new educational models and new types of credentials will be increasingly evident to the extent that the labor market continues transform itself.